☽ EGYPT ACTIVATION PRIESTESS PILGRIMAGE ☾
December 2019
Beloved Priestess Sister,
You've heard the call and felt the soul stirrings within you. Now dear one, it's time.
From the Well of our Hearts and Chalice of our Wombs, we are deeply honoured and joy-filled to invite you to our Egypt Activation Priestess Pilgrimage, where the eternal key of life is ready to nourish you. Sister, as you are remembering your ancient feminine power... waking, reclaiming, shedding, and rising as a unique frequency of love on Earth, this sacred pilgrimage is encoded to activate and amplify your Soul's Journey, Egyptian & Rose Lineage Gifts, and DNA Light codes within you.
There is profound alchemy culminating within our converging sisterhood. Each woman on this journey is a mirror, bringing unique gifts, keys and reflections for the whole of our circle. On this mystical journey, during the alignment of the Winter Solstice and the December Full Moon, you will be guided with the shimmering threads of Magick to reveal messages, insight and activation's unique to you and for our collective. Our pilgrimage is an offering to our Beloved Mother Goddess and serves to empower you as a vessel of the Sacred to catalyze the next evolution of your Divine Sovereignty, Leadership and Priestess Power.
With Blessings and Love,
Sarah Naia Soleil & Achintya Devi
The Sacred Lands of Egypt are doorways into Eternity...
As the Earth's energy system mirrors our own with outer representations of our inner sanctums, vortices and meridians, Egypt is the 5th Chakra of the Planet, the Voice of Gaia. When we commune with the ancient temples, tombs, sacred sites and the Earth's powerful energy here with reverence, we are blessed with deep healing, remembrance and quantum leaps in consciousness.
Into the light and into the dark we shall go, with courage and innocence, to unite our personal experiences with the transpersonal, and rise together. Daughter of the Divine, you are holy. You walk as the living lineages of the Goddess, of the Earth, Moon and Stars. As you are Awakening and Embodying your Sovereign Divinity, Reclaiming your Voice and Rising in your Priestess Leadership, the full spectrum of your experiences are welcome. The upheaval, destruction of old, release of guilt & shame, as well as your deep Remembrances, the Resurrection of your Soul Song, Power and Insights are all welcomed. The Goddesses and Priestess Codes of Ancient Egypt are calling. We invite you to return Home into the Magick and Mystery of these Holy Lands & Star Temples.
☽ MYSTICAL CURRICULUM & ITINERARY ☾
2 Weeks in Egypt for Winter Solstice & Full Moon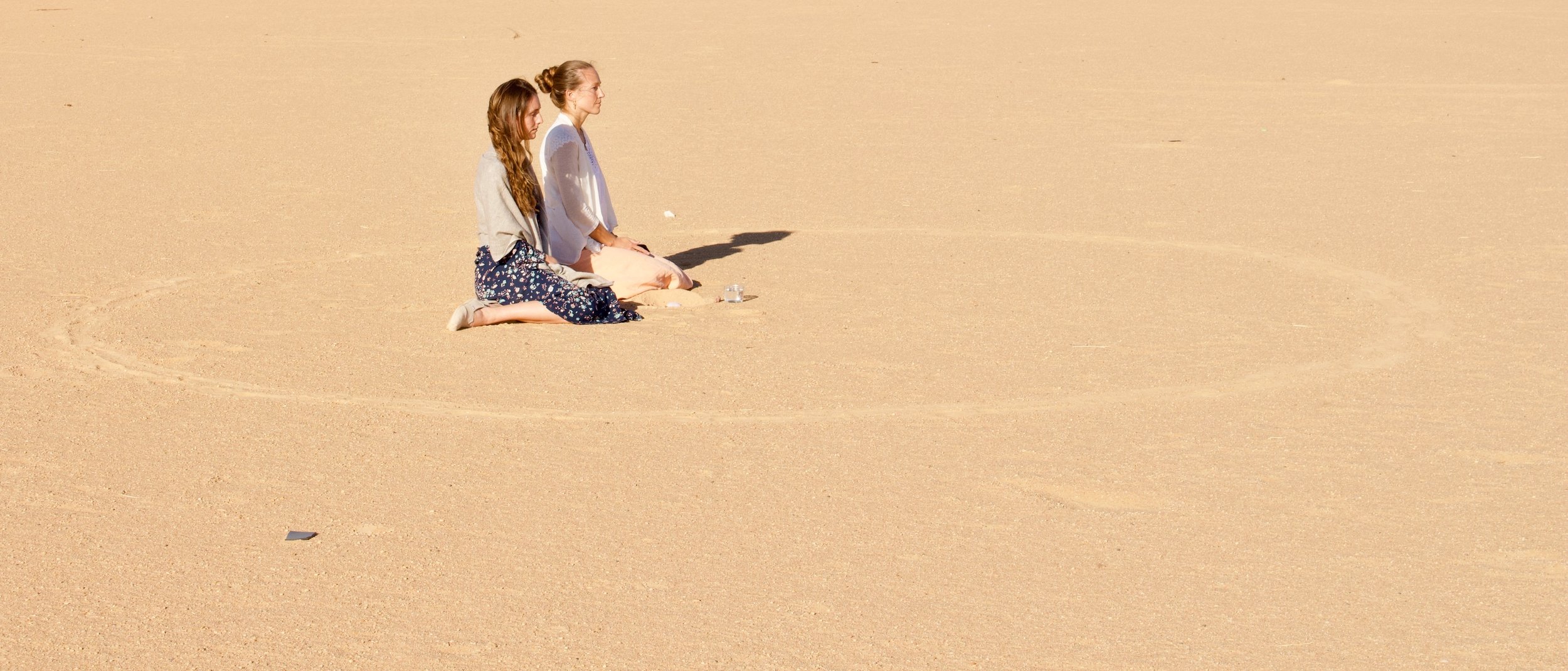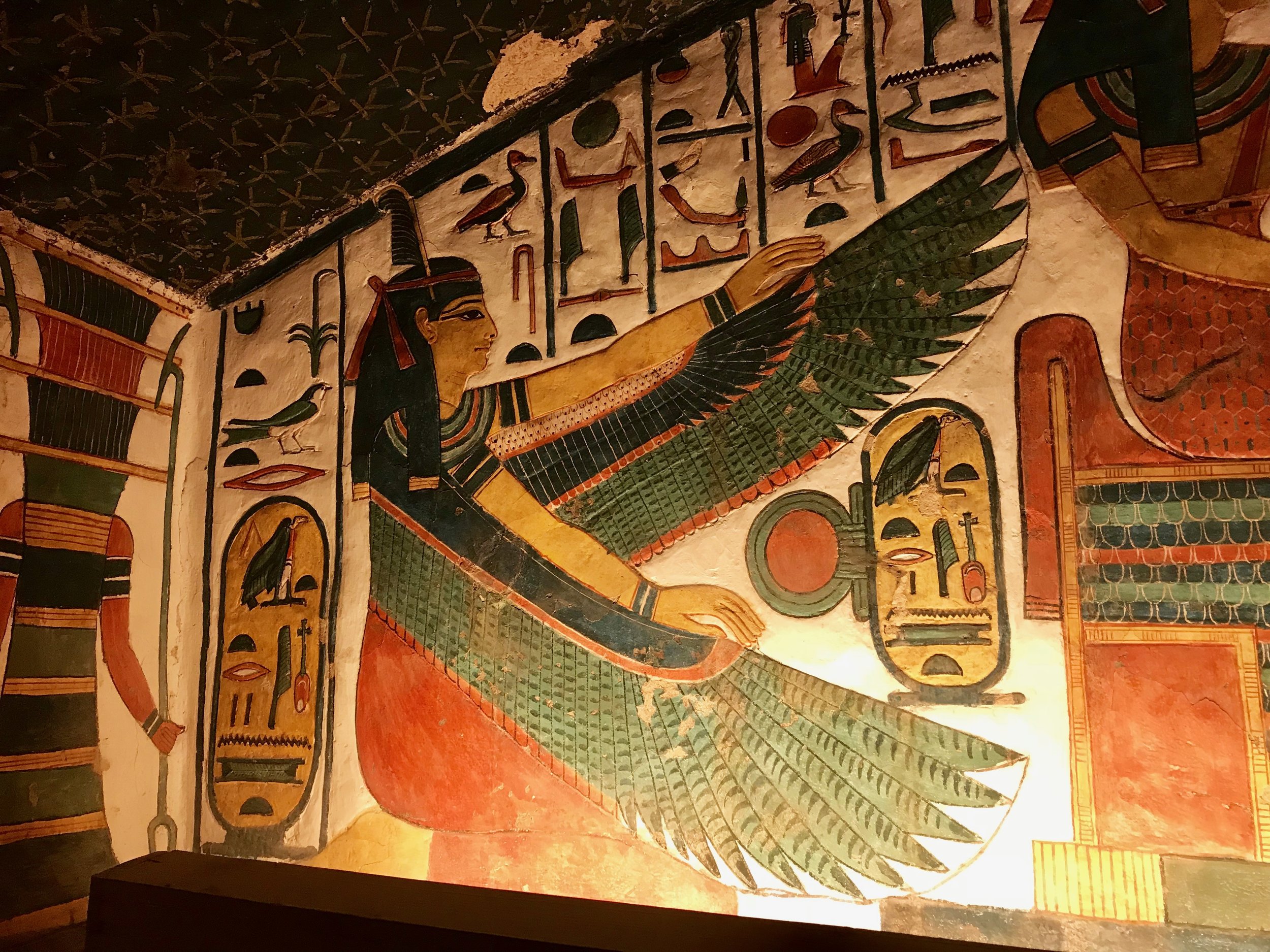 We've curated the journey of lifetime to support you in fulfilling your mission here on Earth at this time.
Every woman who comes on this pilgrimage has a unique soul contract to fill and we deeply feel this Activation is a part of it. With all our love and devotion, we have carefully crafted a soul journey experience that we believe is coded within your destiny. For it's truly our shared destiny.
Since traveling to Egypt is such a magnificent investment of time and resources, we've gone above and beyond to curate a pilgrimage filled with Magick and as much Private Access as possible to the sacred ancient sites that await us.
Our unified field of sisterhood serves to amplify our experiences with Grace and Power. With mutual support and honor, we'll root into the wisdom of the Land and traverse into the Sacred Realms with our Guides.
~ OUR PRIESTESS PILGRIMAGE INCLUDES ~
Private Airport Escort & Transfer Upon Arrival

Private Airport Transfer Upon Departure

Your Visa upon entry

3 Meals / Day & Bottled Water

Private Bus For All Land Excursions

2 Roundtrip Domestic Flights

Pyramid View Rooms in Cairo

5 Star Accommodations Throughout

7 Nights Aboard a 5 Star Nile River Cruise Boat

Open Air Museum Tour (Bask in Ancient Temple Artifacts)

Saqqara & the Step Pyramid

A Camel Ride Near the Pyramids

The Great Pyramid Light Show

Felucca rides along the Nile

Day Trip with Flight to Abu Simbel
Edfu Temple

Luxor Temple

Karnack Temple

Kom Ombo Temple

Queen Hatsheput's Temple // Memnon Colossi

Temple of Isis on the Isle of Philae - Day visit

Temple of Isis, Light Show - Night visit

Valley of the Kings & Queens

Nefertari's Tomb

Habu Temple

Abydos

Mut's Temple

Hathor's Temple // Dendara

Achintya & Sarah's Priestess Mentorship

Expertise of our 2 Egyptology Brother Guides

1 Personal Security Guard & 1 Additional Travel Guide
~ TENTATIVE PRIVATE ACCESS ~
Private Access to The Sphinx
Private Entry into The Great Pyramid
Private Access To Hathor's Temple
Private Access to the Temple of Karnak & Sekhmet's Sanctuary on Winter Solstice at Sunrise 12/21
2 GROUP PREPARATION CALLS
November 2019 TBA
GROUP INTEGRATION CALL
January 2019 TBA
Arrival December 10
Arrival to Cairo
5pm Opening Circle
6:30pm DINNER
*Late Arrivals Will Be Accommodated
Sample Daily Rhythm
7 or 8am BREAKFAST on boat
9am - 1pm Sacred Sites / Excursions
1pm LUNCH (packed or on boat)
2:30pm - 6pm Sacred Sites / Excursions
6:30pm DINNER on boat
8pm Free time / Ritual & Magick
Departure December 23
8-9am BREAKFAST
11am Luxor to Cairo flight & Departure
*All Flight Schedules Will Be Accommodated
In general, personal practices are encouraged in the morning before breakfast. Additionally, personal and group practices will take place organically throughout our journey and in windows of time while cruising on the Nile. You will also be a part of a small Sister Group for integration, support, empowerment and connection.
☽ OUR PILGRIMAGE ACOMMODATIONS ☾
We will be staying in Egyptian 5 Star Accommodations throughout our travels. They are a combination of 2 Hotels; 1 in Cairo & 1 in Luxor, as well as a Luxurious Nile River Cruise Boat on which we'll enjoy 7 Consecutive Nights. All rooms are double occupancy throughout our journey.
FOOD
All diets can be accommodated. We will have access to a delicious and extensive buffet selection throughout our journey. During some excursions, we will have packed lunches or meals out at select locations.
☽ REGISTRATION & TUITION ☾
NOT INCLUDED
Airfare to & from Cairo

Beverages / Water (available for purchase)

Optional Photography passes when needed at some sites - $20 - $60 in total

Optional special exhibitions at Museum - $15 - $20

Optional Hot Air Balloon Ride - $100

$140 Tip Contribution for our Drivers & Guides
INCLUDED
Private Airport Escort & Transfer Upon Arrival

Private Airport Transfer Upon Departure

Roundtrip Airfare between Cairo & Luxor

Roundtrip Airfare between Luxor & Abu Simbel

13 Nights/14 Day Accommodation in 5 Star Hotels & Nile Cruise Boat

Private Bus For All Land Excursions

3 Meals per day from Dec 10 Dinner to Breakfast on Dec 23

Achintya & Sarah's Priestess Mentorship

Expertise of our 2 Egyptology Guides

1 Personal Security Guard & 1 Additional Travel Guide

All Temple Entrance Fees

Entrance Fees to Valley of the Kings & Queens

Private Access to the Great Pyramid

Private Access to the Sphinx

Private Access to Karnak on Winter Solstice

Private Access to Temple of Hathor

Entrance Fees to Queen Nefretari's Tomb

November Group Preparation Calls

January Group Integration Call

$25 Entry fee visa upon arrival to Cairo

Tips for 5 Star Nile River Cruise Boat Crew
We bow to you in Devotion Beloved Sister, as we journey into Mystery together!
With Love, Achintya Devi & Sarah Naia Soleil